Are you looking for anniversary ideas to give surprises? In this post, we'll discuss the top 20 anniversary ideas.
Hello Readers
You are most welcome to our website. If you want to take ideas for wedding anniversary then you clicked on the right post. I hope here you will get a complete answer of your question.
Today in this post we'll discuss anniversary meaning and how to celebrate the anniversary.
What is the anniversary?
An anniversary is that special day which is remembered or celebrated all the special events that are happened in your life on that day in the previous year. To remember all the things about that day when you got married with your life partner in the previous year.
It is a special day for a couple. It is the best day to show your affection and love to your life partner.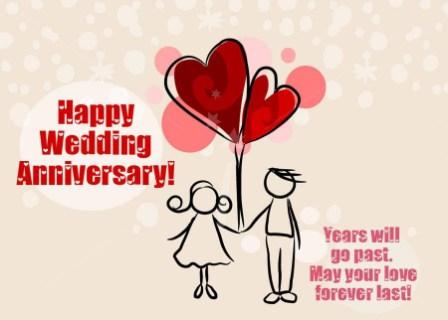 Anniversary ideas to celebrate your day
Everybody wants to celebrate this special day with their life partner with some special surprises. Let's see how you can make your day so memorable and enjoyable with some anniversary ideas. There are various ways to celebrate your anniversary.
1. Wish first to each other –
Firstly give happy anniversary wishes to each other. Everybody wants to get first wishes from their partner. If you wish, this will be a nice start of your anniversary day. All feel happy and smile the whole day when they get first wishes from their partner.
2. Midnight Anniversary cake –
It is the best anniversary idea to feel special to your partner. You can make a personalized cake on your anniversary and cut together your anniversary cake at night and enjoy all the moments of your life with your partner.
3. Cooking food together –
Cooking food together is such a cute moment. This time will be the best time that you will spend with your life partner.

4. Spend the whole day together –
Every girl wants to spend this special day with her life partner. If you spent more time together it will give you more happiness. It will make your day more special. A girl always needs your time, care and love nothing else.
5. Candle light dinner –
On this special day, you can go with your partner for a candle light dinner. It is the best moment to share your feeling for your life partner. You can plan it near the beach, in any restaurant, park and at any other romantic place wherever you both are comfortable.
6. Go for a romantic movie –
You can go with her to watch for a romantic movie old or new it doesn't matter. You will spend a great together.
7. Decorate the room –
You can decorate the whole room with rose petals, balloons, and the candles and give a surprise to your partner. Forgiving surprise take her to the room after closing her eyes. You may notice your partner expression. I am sure there will be a big smile on that face after seeing that surprise. This type of surprise is always best for all. It is the best romantic ideas for anniversary.
8. Go for a long drive –
A long drive is the best way to fun with your partner. It doesn't matter what vehicle do you have. Your main purpose is to spend good quality time together and have fun. You will really enjoy together on a long drive.
9. Shopping surprises –
Girls love shopping they never say no to go for a shopping. You can give your partner a shopping voucher and take her for a shopping. Shopping helps to spend good quality time with your partner.
10. Go back to your wedding venue –
Visit your wedding venue, it will help you to memorize all things where it all begins. It will provide you more happiness.
Now continue to make memories together from years to come. Create together good memories of your special day.
11. Join the class together –
There are classes like cooking, painting, and dancing. Join the class that you'll both enjoy and try to learn something together that helps you to strengthen your bond. It can also be your hobby.
12. Make a bucket list together –
Spend some time to make a bucket list of 100 things that you both wants to do together. Make the plan together to fulfill some wishes of bucket list and cross a few things within the next year.
13. Dedicate a song to each other –
Dedicate a song to your partner is the best way to describe what you feel about your partner.
So dedicate a song and express your feelings in front of your partner.
14. Visit your first date spot –
Go together and visit your first date spot and memories all things. Recreate the magic of your first date for your anniversary.
15. Hill station –
Hilly areas are the best place to spend time together. Go on your anniversary to a hill station and enjoy the weather and the view. You can too much enjoy on hill areas. You can shout your partner name. It will give you more happiness.
16. Make a handmade card –
It is the best option to feel special to your life partner. You can make a handmade card like a love letter. Everybody loves handmade gifts because your time and love are included in these. These efforts show your love.
17. Organize a surprise party –
You can give a special party to her.
Decide the time and venue for the party.
Give special attention to the menu and the music
You can buy a special ring for her.
Decorate the party hall according to her choices.
Capture all the moments in the camera
18. Plan an outside trip –
You can plan an outside trip to make more special your wedding anniversary day.
19. Different gifts on different places –
You can put different gifts on different places where she mostly goes and pretends her that you didn't keep those gifts. These efforts make her happy. You can see this happiness in her eyes also.
20. Again propose her on that special day –
It is the most effective way to feel special to her. You should propose her and tell her about your feeling like time can change but our love will remain the same and wish a happy marriage anniversary to her.

21. A night out dinner –
If you are not organizing any party for her then go on dinner with her and celebrate your day there.
Anniversary Quotes
Whether you're looking for anniversary quotes for him or anniversary quotes for her this all anniversary wishes are best to express their love.
"Love is not about how many days, months, or years you have been together. Love is about how much you love each other every single day." Unknown
"As we grow older together, As we continue to change with age, There is one thing that will never change … I will always keep falling in love with you."Karen Clodfelder
"I love you not only for what you are, but for what I am when I am with you. I love you not only for what you have made of yourself, but for what you are making of me. I love you for the part of me that you bring out." Roy Croft
"I never loved you any more than I do, right this second. And I'll never love you any less than I do, right this second." Kami Garcia
"Immature love says: 'I love you because I need you.' Mature love says 'I need you because I love you.'" Erich Fromm
"Success in marriage does not come merely through finding the right mate, but through being the right mate." Barnette R. Brickner
"Better than I was, more than I am. And all this happened by taking your hand."Unknown
"Meeting you was fate, becoming your friend was a choice, but falling in love with you I had no control over." Unknown
"I swear when our lips touch, I can taste the next sixty years of my life." Unknown
If you live to be a hundred, I want to live to be a hundred minus one day so I never have to live without you." A. A. Milne
"There is no more lovely, friendly and charming relationship, communion or company than a good marriage." Martin Luther
"Success in marriage does not come merely through finding the right mate, but through being the right mate." Barnette R. Brickner
All days are the best day to express their love but the weeding anniversary day is best to show your partner some extra love. This day should be celebrated to memorise all things that happened in your life on the weeding day.
All this information will help you to know all about the anniversary and surprise ideas for anniversary. You can use these ideas in your life that is provided by me to celebrate your days. These all are the best ideas for celebrating the wedding anniversary.
I hope you will like all the information that is provided by me in this post.
Let me know what you think about this article and do you like the information shared by me by commenting down. If there is any mistake or feedback related to this article then comment below.
Share the article with your friends and relatives if you think this article can be beneficial for your friends and family.
You may also like Raksha Bandhan 2019 – 50+ Gift Ideas For Brother And Sister
Check out Top 15 Tips To Celebrate Friendship Day – Friendship Day 2019
Thankyou